Posters for the International Ecumenical Peace Convocation (IEPC)
Click on the links below in order to download the IEPC posters (PDF).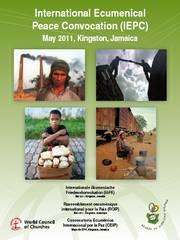 World Sunday for Peace poster
DOV Posters
Which poster file(s) should I download?
For use on the web, use the .gif or .jpg file format. .gif is smaller and easier to download; if it is necessary to reduce or enlarge the size, .jpg may give better results.
For simple printed materials, use .jpg file format.
For large printed materials, or for translating or modifying the poster, see posters for professional use.
(If you translate or modify the poster, please send us a copy and we will add it to this page so that it can be shared with others!)
Download instructions:
Right-click on one of the files below.
Click on Save Target As....
Choose the folder on your computer where you want to store the logo file. Then click OK.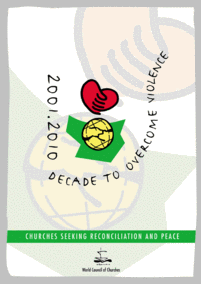 DOV logo banners
2 in English - size 3 m x 4 m (temporarily unavailable)
1 available in German - size 3 m x 4 m
!!! Materials available for loan from the DOV Coordination office !!!
(for large events / inquire for conditions)