Annual focus 2010: Africa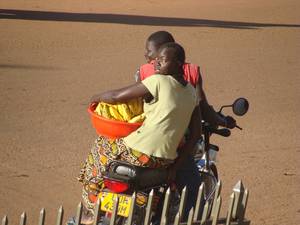 The annual focus of the final year of the World Council of Churches' Decade to Overcome Violence (DOV) is on Africa, with the theme "Work and Pray in Hope for Peace".
The aim of the annual focus 2010 is:
The All Africa Conference of Churches (AACC) is a focal point in this endeavor.
A PowerPoint presentation on the AACC's activities in relation to the DOV Africa focus can be downloaded here.
A list of organizations working on violence with short project descriptions is available here.
Living Letters visits to Africa:
Living Letters are small ecumenical teams visiting a country to listen, learn, share approaches and to help confront challenges in order to overcome violence and promote and pray for peace. They are organized as a preparation for the International Ecumenical Peace Convocation in 2011.
More on Africa:
Regional Ecumenical Organizations in Africa: